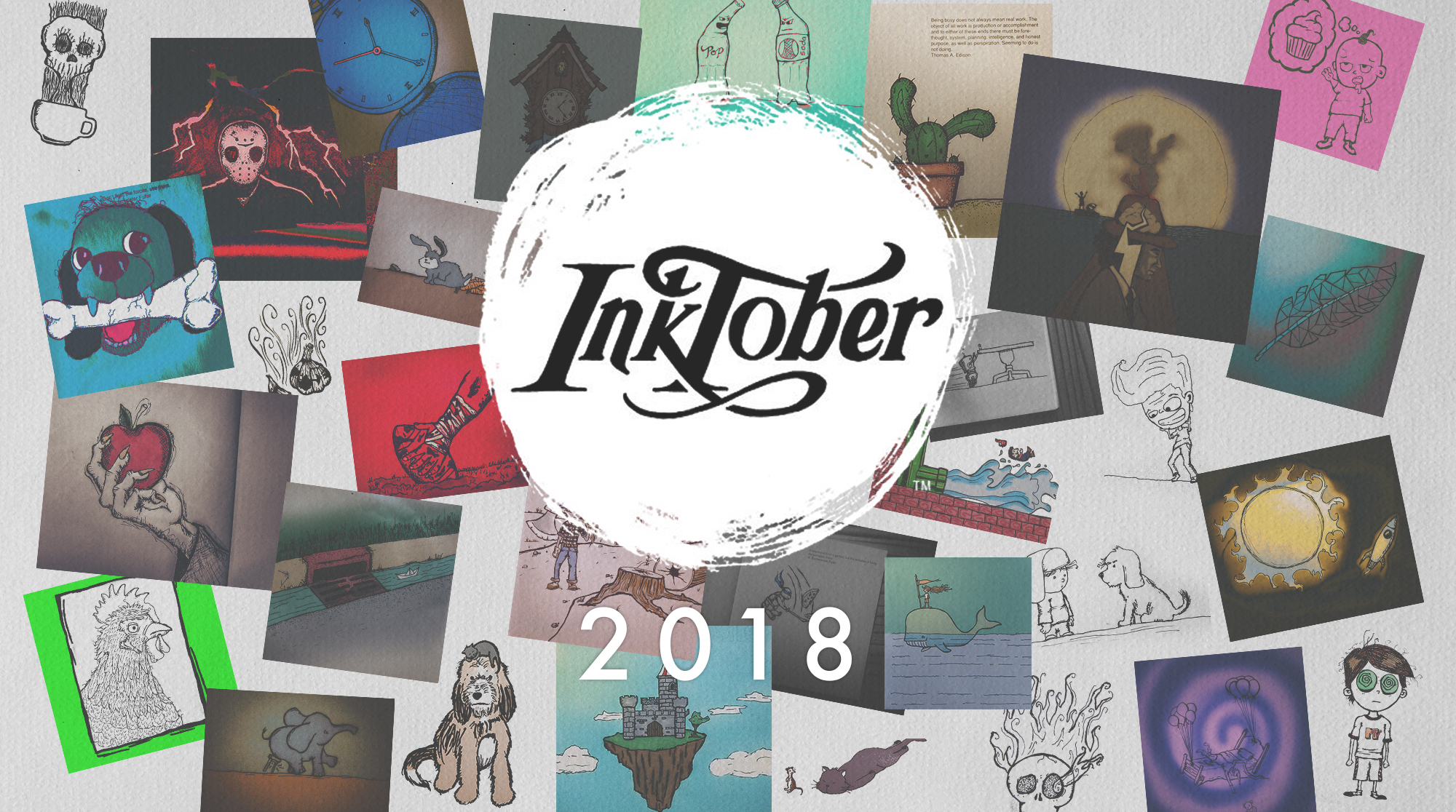 November 19, 2018 12:31 pm
Find what you love to do and you won't work a day in your life. For the month of October we chose to participate in Inktober, a daily theme-prompted  month of inking. The rules are lax: you can follow the prompts they provide, skip days…do whatever you want really…just do your best to keep at it.
You can look at our first attempt; we focused on inking and photo processing.
Here are a few of our tips, but know we weren't perfect and did play catch up quite often.
Use the prompts. The prompts are there to give you a quick starting point. If you don't like the official prompt list, make up your own or search for one. There are a lot of unofficial prompt lists out there that have different themes or use one from previous years.
Do a pencil under-drawing. Drawing with ink can be intimidating. It is much harder to hide mistakes.
Decide on your basic tools and have them with you. Don't spend your time thinking of all of the tools you can use. For us, we stuck with the basics: pencil, Pentel Hi-Polymer eraser, Sharpie fine tip, and a few Sakura Pigma Microns at different sizes.
Check out the hashtags. If you need help thinking of ideas, you can see what others are posting on Instagram. Searching for tags like #inktober or #inktober2018 will get you started.
Plan ahead. If you have time, think about the next day's prompt. This is a good exercise for any artist. The more you put yourself in a creative mindset throughout the day, the easier it is to pick up a pen a start drawing.
Don't overthink it and have fun. Inktober is about giving yourself a creative push. If you miss a day, don't worry. Make it up the next day. You don't have to spend hours on these drawings.
Categorized in: Art, Photography