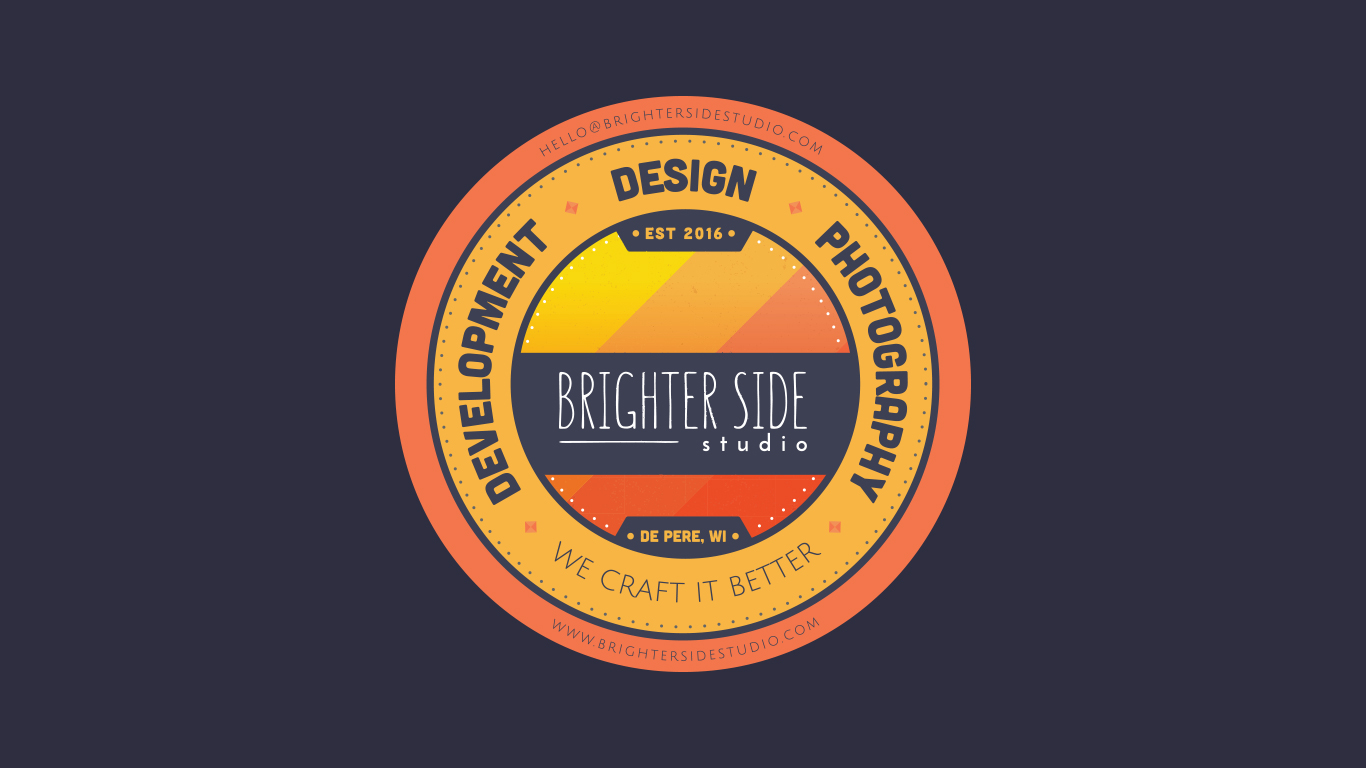 Needing a logo doesn't just happen at beginnings—beginnings of companies, beginning of projects, beginning of bands. Little tweaks or complete overhauls can be necessary for many reasons. A good logo designer can help you determine such instances. So, what else can a good designer do and how do you know if you've found the right one?
Commitment to Process and Refining That Process
When time comes to begin designing, what are the basic steps? A good designer or design team will be able to give a more detailed, yet basic, description of their design process if asked. You don't need to know every detail, and in truth that may be a much longer conversation and course than is necessary. Likewise, the designer doesn't necessarily need to know EXACTLY what you do unless you deem it pertinent to getting to know your project in an authentic way.
As designers, we've taken years of art and science classes, add on years of experience refining the process in the field and continue to pursue our skills. Knowing our process means we can be realistic about deadlines, deal with changes in a professional manner and deliver the effective designs.
Experience
Experience can be tricky to gauge. Having worked for other employers doing graphic design, web design, app design and logo designs in the past, portfolios can be difficult to showcase. Experience working for some of the top medical and professional clients makes it necessary to shield their proprietary designs and branding in many cases. It is best to ask for samples privately and not expect a gallery or portfolio to always reflect that. Be prepared to do your research when told the related projects. Ultimately, be weary of those who don't like that you question their experience. Trust matters and it has to start from the beginning.
Aside from starting a new business, a portfolio can be a way to demonstrate experience. Also be sure to take a look at their own website pieces (logo, icons, illustrations, overall design, etc.).
Curiosity is another characteristic of good designers. Curiosity up front means there is a dedication to getting the message or story right. From questions we ask, we learn what designs you might like and how to test you with ones you might have thought you didn't.
Value
In the beginning many of us have given thought to devaluing our own work. Designing a logo is a different priority for everyone. A large corporation will demand more return out of their designs than a temporary logo for an event. Look for a designer who values understanding their own expertise along with the reality of the product. Expect a discussion about the value and usage of the design as well as how it fits overall to your organization.
Integrity
By our definition, Integrity lumps together the trifecta of a good business—professionalism, leadership and service. A good designer is dependable. They get back to you, clearly lay out responsibilities and look to create positive experiences. Great designers know how to balance needs over wants in emergencies. If there is a problem, your needs should be met as agreed upon and wants should be carefully negotiated. In short, you should leave the experience with a sense that you'd like to work with them again.
Let Us Know…
These are our goals as designers. Let us know if you have any other questions about our design services or if you'd like to contact us about a project!
Categorized in: Design